Long-term Off-Grid solutions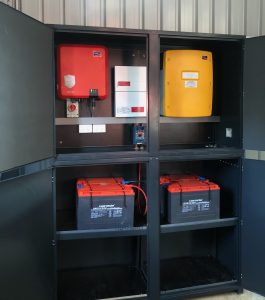 Our 48V LITE, CLASSIC and PLUS Off-Grid systems are designed with the cost-effective and high performance Lead Carbon batteries. These systems are designed using Lead Carbon batteries from the well-known battery manufacturer Narada and the world leading SMA inverters.  All components are installed inside a double door enclosure
With a combined capacity from the SMA inverters, you can live a normal life during daytime, as if you were connected to the grid. You don't have to stress about what you can or can't use simultaneously. However, saying that we recommend that you use common sense and don't start up all appliances simultaneously and do the normal household routines during the daytime while power is generated from the solar panels.
---

NARADA Lead Carbon
Lead Carbon batteries are cost-effective and high-performance batteries. They are an attractive battery option for long-term Off-Grid solutions, providing a new level of performance for energy storage.
Lead-carbon battery provides not only high energy density but also high power, rapid charge and discharge, longer cycle life with 15-20 year average lifespan (7000 cycles at 30% DOD).
Lead Carbon has a superior resistance against partial states of charge – a chemical reaction called "sulfation" that occurs during charging cycles and is the principal reason for ordinary lead-acid batteries fail.
---

SMA is a leading global specialist for photovoltaic system technology. With Headquarters in Germany, they have more than 3,000 SMA employees in 20 countries. SMA has been developing and distributing high-quality PV inverters for over 30 years and for the fifth year in a row, SMA Solar Technology AG (SMA) has been voted the most preferred inverter brand in the world.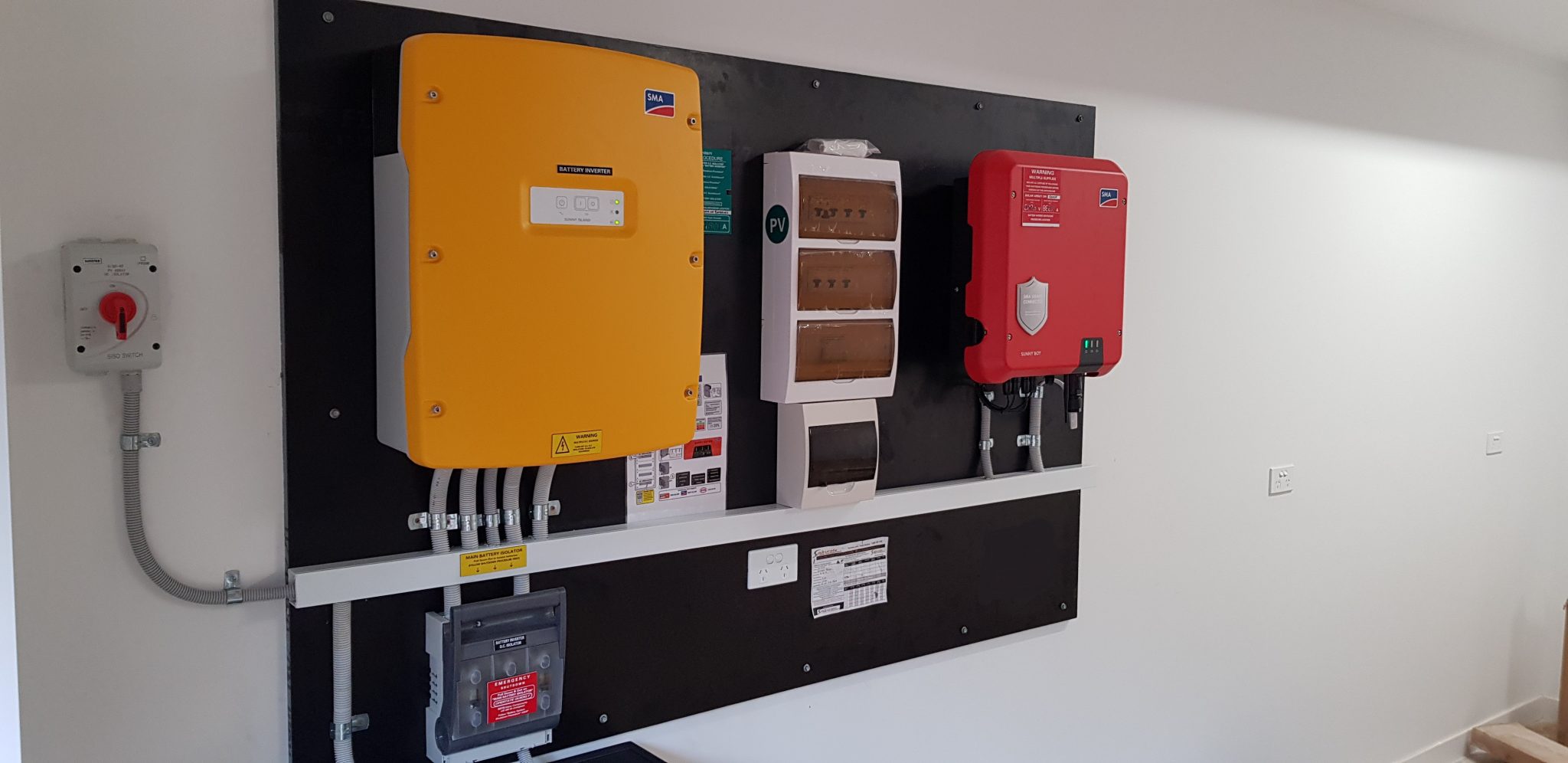 Our AC coupled Off-Grid systems are using the Sunny Boy panel inverter/regulator together with the Sunny Island Off-Grid/Battery inverter.
With their combined capacity, you can live a normal life during the daytime as if you were connected to the grid.
---

Talesun Solar was established in 2010 and has built the state-of-art, fully automated production line. Equipment comes from Italy, Germany and Japan, which enabled Talesun Solar to be the world's leading large-scale scientific & PV manufacturing company.
Talesun Solar is one of the few Chinese companies who had received the VDE Quality-Tested Certificate in PV industry, which guarantees Talesun Solar excellent product quality. Talesun Solar has also received "2015 China Photovoltaic Top Runner Award" for being an excellent PV manufacturer.
Ranked by Bloomberg as one of the top 10 tier 1 solar module manufacturers in the world, Talesun offers European premium quality products with an extremely competitive price to performance ratio
Some advantages of Talesun panels includes:
Higher power output due to the usage of the passivated emitter and rear cell (PERC) technology
Superior performance under low light conditions and hence its output is less hindered by overcast conditions
Utilises a 4-busbar technology to enable higher efficiency
All Talesun modules have been tested and certified by TUV for ammonia resistance and salt mist corrosion.
---
---
Our Location
Our Head Office is located at 14-20 Aerodrome Rd, Maroochydore QLD 4558.
All our installation crews across Australia are ready to deliver award-winning quality design & installation service.