To get a good understanding of your specific needs and circumstances we ask a lot of questions about your house plans, how many people living there permanently, appliances, household routines, time of use, for how long etc.
Anything that is plugged in and can be turned on uses electricity. Your home gets broken down into bits and pieces to calculate how much energy you'll need to live Off-Grid. Based on this energy assessment we can then size a system specifically for your location, that will work perfectly for you – both now and into the future.
It's important to get your estimated kWh usage per day so that your Off-Grid system can meet your needs and expectations. Make sure you and your family discuss what kind of appliances you are having in your Off-Grid home, your household routines and the lifestyle you want to have e.g. happy to reduce the number of appliances simultaneously in use, live like being connected to the grid, future proof upgradeable system.
If you get your electricity usage right, you can strike the perfect balance between reliable energy and value for money.
We ask you to contemplate these key areas
GAS, HEAT PUMP, OR SOLAR HOT WATER
An average electric hot water system for a 3 or 4 person house, may easily consume 4 kWh per day alone if it is powered from your Off-Grid system. Gas, Heat Pump, or Solar Hot water is a great way to simply and drastically reduce your power consumption, in-turn saving you big money. Also, remember that in bad weather you may need to boost your solar hot water system and if it has an electric boost you'll end up using a lot of power at times when the generated power from the solar panels is drastically reduced. Choose gas boost instead.
GAS COOKING
Electric cook-tops and ovens are another big requirements for an off-grid system to supply. Although running ovens and elements from your off-grid system is definitely achievable you may find going with gas will save you a lot of money.
WOOD FIRE HEATING
Electric Bar or electric underfloor heaters are massive power consumers and when run for long periods don't really fit in with an off-grid situation. Wood fire heating is an option taken up by many of our clients. The nice warm ambient temperature of a wood fire stove can also be harnessed to heat up living spaces.
EFFICIENT APPLIANCES
If you are buying a new property a lot of clients take the opportunity to ensure they get the most efficient appliances to reduce their Off-Grid system requirements. Energy star ratings are now presented on most appliances along with a yearly kWh usage. This can be used to select the most efficient appliances for your budget. LED lighting is now a very efficient option and gives good light. As numerous lights are usually on for at least a few hours a day a more efficient light can add up to big savings.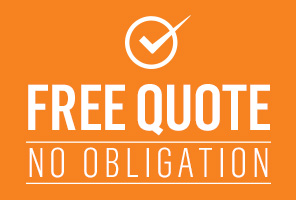 CHANGE YOUR ROUTINES
It's simple. When the sun is out, use your bigger consuming appliances. Do your washing, vacuuming and all other household routines during the day, this way the electricity is in-effect supplied directly from your panels and not discharging your batteries. For smaller systems, you may want to load-share, which means staggering the use of your high draw appliances such as toasters, microwaves and kettles etc. This will reduce the requirement for a large off-grid inverter which will save you even more money on system cost. Use common sense.
---
Our Location
Our Head Office is located at 14-20 Aerodrome Rd, Maroochydore QLD 4558. All our installation crews across Australia are ready to deliver award-winning quality design & installation service.