Back up Generators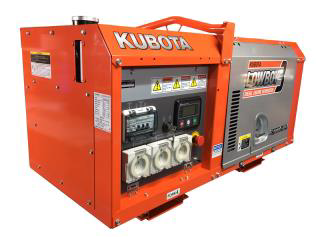 The perfect balance between value for money and reliable power is based on the way you normally use electricity. However, there will be days when you need more energy than you have in your battery banks.
Powering a modern home requires flexibility when the extended family comes to stay or in prolonged periods of bad weather. This is where the third available energy source – a backup generator comes in to boost your battery bank.
Generators with 2 Wire Automatic Start Module are appropriate for all applications where your generator is required to stop and start via a 2-wire signal. It is mainly used in solar applications, where your backup generator is fitted with a 2-wire auto start module to work in conjunction with your solar inverter, to start automatically to top up the batteries, and then stop when fully charged.
---
Our Location
Our Head Office is located at 14-20 Aerodrome Rd, Maroochydore QLD 4558. All our installation crews across Australia are ready to deliver award-winning quality design & installation service.