Off-Grid Solar Kits are an ideal solution if you want to power an outlying area that has no grid-connected power
Whether you live in a rural location without reliable grid power access, or simply want a more sustainable lifestyle, our Off-Grid Solar Kit systems provide the perfect power solution. These systems are ideal for the man cave, back shed, small cabin and shacks. The systems are pre-built, packaged, and freighted to you – ready for you and your local electrician to install.
---
Introducing:
          
The BlackMax Pro Kit systems are designed for applications with a daily power usage from 3 up to 9kWh plus during the daytime, the excess generated energy from the chosen solar PV array (up to 25kWh). We've done the running around and hard work for you. All the hardware, cabling, mounting equipment for metal roof and electronics are all included saving you precious time.
BlackMax Pro plug and play Shed Power System, 48V.
Fully Integrated Off-Grid Solar Kit
Small footprint
Single phase
Indoor and outdoor
From 2.6kW Solar PV array up to 5.3kW
Up to 5kW power capacity
0 to 3 lithium battery modules (0-12kWh battery storage)
Comes with 240AC outlet, MC4 combiners, Gen set input
No CEC accredited Installer required
These systems are designed for applications with a daily power usage around 3 up to 25kWh per day. This varies depending on the required autonomy in bad weather and daytime usage verses night time usage
---

---
​
---
Calculating your energy requirements
To find out which BlackMax Pro Off-Grid Solar Kit would suit your circumstances, you'll need to find out your average daily power usage.
The electrical power rating of a typical appliance is generally given in Watts which you can find by either looking at the appliance's identification sticky label or by the products data given in the user manual. Some manufacturers give the appliances wattage value in volt-amps, for example, 200VA (two hundred volt-amps). This volt-amps rating is more or less the same as that given in Watts because Watts is just voltage times current, that is volts times amps, or V x A which is shortened to just VA.
The appliances daily energy consumption is simply calculated as the Wattage rating multiplied by the number of hours per day it is switched on or being used (watts times hours or W x hr). So, for example, if our 200W appliance is used for 5 hours during a 24-hour period, then the total consumption of energy would be 200W multiplied by 5 hours which gives 1,000 watt-hours or 1 kWhr (one-kilowatt hours), as 1,000 watts is equal to 1 kilowatt (kW).
Likewise, if you had a 60W lamp switched on at night for 3 hours, its energy consumption would be 60 multiplied by 3 which equals 180Whr (one hundred and eighty-watt-hours), or 0.18kWhr. The advantage of using watts is that wattage always represents the electrical power of an appliance regardless of the supply voltage. Once done, repeat the above calculations for all the electrical items you want to power from your BlackMax Pro and add them up.
Please note.
With the simultaneously use of appliances (e.g. fridge, kettle, microwave etc.) the maximum continuous output power that the inverter can deliver is 2400W.  Use common sense and don't start up all appliances at the same time.
---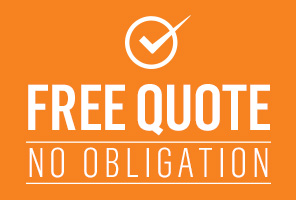 An important note when supply only
If AC output requires hardwiring into an earthed switchboard, for safety reasons it will need to be installed by a qualified electrician. The BlackMax Pro should be installed by a licensed electrician. Installation should comply to Australian Standards, including, but not limited to AS/NZS 3000, AS/NZS 3010 & AS/NZS 5033.2
---
Our Location
Our Head Office is located at 14-20 Aerodrome Rd, Maroochydore QLD 4558. All our installation crews across Australia are ready to deliver award-winning quality design & installation service.